SAP Calculations for New Builds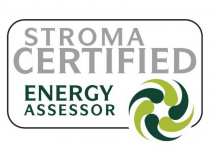 L1A SAP calculations are required for all new builds to make sure your building complies with Part L building regulations in England and Wales, or Section 6 in Scotland or Part F1 in Northern Ireland.
SAP calculations are concerned with energy efficiency and are necessary to produce an Energy Performance Certificate (EPC). An EPC is required by law to rent or sell a property. This is part of the government's strategy to reduce carbon emissions and tackle fuel poverty.
UKBC recommends that you have SAP calculations carried out as early on in the project as possible, in order to put right any factors that may cause your building to fail the SAP at the design stage.
UKBC L1A SAP calculations come in two stages: a 'design stage' SAP report and an 'as built' SAP report. The primary purpose of these calculations is to produce the EPC. This process includes:
Assessing the area of the external building fabric and openings
Assessing the building's construction materials
Assessing the energy consumption of the heating systems, lighting, ventilation systems and renewable technologies
Inputting this data into SAP calculations software in order to produce Target Emissions Rates (TER) measurements, Target Fabric Energy Efficiency measurements (TFEE) and to demonstrate that the building is Dwelling Emission Rate (DER) and Dwelling Fabric Energy Efficiency (DFEE) compliant
UKBC will guide you through the entire process of getting L1A SAP calculations for your new build, including consultation on how to make sure your building complies with Part L building regulations. For more information or to arrange testing, contact us today.