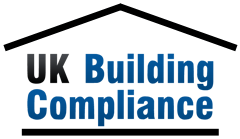 To request your Free Water Efficiency Calculations Quote
click on the button below or ring 01455 634855:
All new properties must adhere to specific water efficiency targets as per building regulation Part G. Developers must comply and prove the requirement that no one person will use more than 125 litres per day. Some conversions also need water calculation efficiency testing calculations and if you are unsure you can contact us to see if its needed with your buildings.
IIf you have previously failed Part G of the building regs, we can make sure you pass next time
For a free quote on water efficiency calcuations please use the contact button provided.
UKBC's other Services include:
SAP Calculations
EPC's(Domestic & Commercial)
SBEM Calculations
Water Efficiency Calculations
Acoustics Testing
Sound Insulation
Ventilation Testing
The London Plan
Code for Sustainable Homes
Asbestos Surveys
BS4142 Noise Assessment
Acoustic Design
L108: Control of Noise at Work
Noise & Vibration Survey
Wind Turbine Assessment
Thermal Bridging Calculations
Overheating Analysis
Room Integrity Testing
U Value Calculations
Regulation 25A
Energy Statements
Air Conditioning Reports
Display Energy Certificates
Daylight Calculations
Home Quality Mark BRE
Here's What Our customer say…
We appointed UK Building Compliance to complete an energy statement, SAP calculations and Part G water calculations for our housing development in Leicestershire. They are very efficient and we will use them again.
Andrew (Oct, 2017)
It has been a pleasure to have UKBC certify our new build. The service has been A1. The team has been very supportive, helpful and professional. Being a self-builder it was very important to have a company with whom I could communicate and seek advice and support. Melissa, at UKBC, was exactly what a client in my position needed. Thanks Melissa. The air test was conducted by a very courteous, knowledgeable and energetic young individual who was very supportive to help identify features of the build where leakage was occurring, thank's Mikey. I would whole heartedly recommend UKBC. Well done UKBC and keep up the great service. Best Regards Preet and Sonia Attwal
Preet & Sonia Attwal