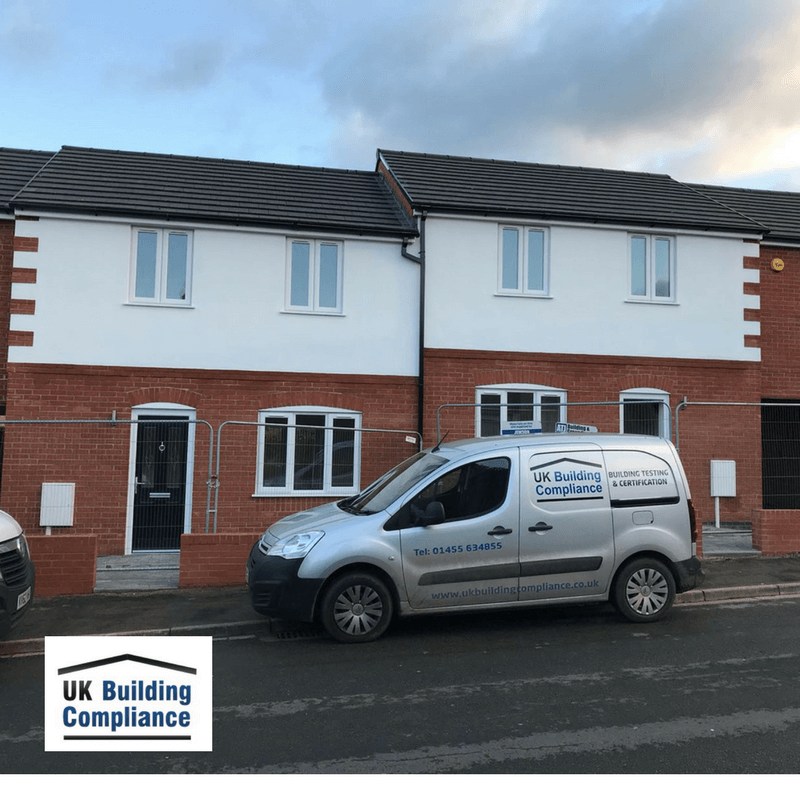 Project: Ventilation Testing Rushden
Ventialtion Test Rushden – Completed: 28/11/2107
Technicians: Cameron Milnes
The Brief
We were instructed to complete a Ventilation Test on these two parties in Rushden, Wellingborough. While on site, our technician also carried out the Air Tightness Testing and the Sound Insulation Testing on the properties.
To carry out a Ventilation Test, our technicians visited each property and measured how many litres of air could pass through each vent every second. The more air that passes through the better performing the vent is.
The Process
After reviewing drawings, on site testing was ready to be completed. All suitable equipment was set up and checked over to ensure the best possible result.