UK Building Compliance are certified Stroma SBEM Assessors.
SBEM calculations stands for Simplified Building Energy Mode and is used to assess energy in non-residential buildings. Our technicians compare the designed Building Emission Rate (BER) with the Target Emission Rate (TER) and calculate if the building conforms to the regulations laid down in Building Regulations approved document L2A.
An SBEM is like a SAP Calculation for non-residential premises. The amount of energy used by a building is calculated through heating, air-conditioning and lighting. The level of carbon dioxide the building emits is also calculated. Once calculated the building is assigned rating between 100 and . 100 is the most energy efficient a building can be and 1 is the lowest. A BRUKL certificate is then issued, and if the project meets the requirements it will have passed Building Regulations Part L.
Here are some examples of building that require an SBEM calculation. If you're unsure if you require one please contact us:
Shopping centres
Offices
Leisure centres
Retirement homes
Warehouses
Restaurants
Retail units
SBEM assessments are required for new builds, extensions and refurbishments. There are some exceptions where SBEMs may not be required, such as places of worship and unheated buildings. Please feel free to contact us today for more information and to see if your property requires one.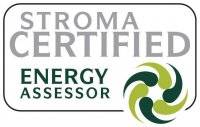 Here's What Our customer say…
Luke and his team have provided us with both excellent and speedy service and a high degree of expertise and professionalism in assisting us with certificating certain elements of our temporary buildings.As a result we use UK Building Compliance for all our needs in future.
John Hutchinson
It has been a pleasure for UKBC to certify our new build. The services has been A1. The team has been very supportive and professional. Being a self builder it was very important to have a company with whom I can communicate and seek advice and support.
Preet & Sonia Attwal