How to pass an Air Tightness Test first time
An Air Tightness test (also known as air leakage test, air pressure test, air permeability test) is a government regulated test to ensure buildings don't leak or retain too much air.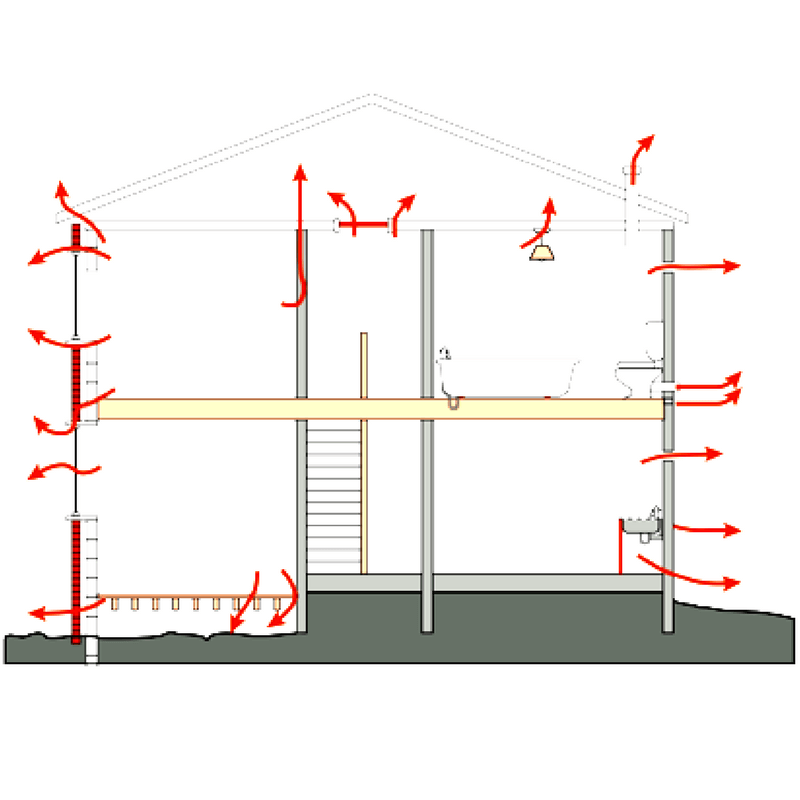 Air leakages increase heat loss and if air can't move freely enough it can be dangerous for occupants due to mould, rot, damp and condensation.
UK Building Compliance want to help our clients ensure their buildings pass this test first time, so we've designed a simple check list and easy guide to passing an Air Tightness Test.
All external walls, ground and roof are fitted & complete (including doors, windows & cladding)
All fixtures and fittings are installed (including all lights & sockets)
All plumbing work is complete
All service pipes passing through external walls & ceilings are sealed
All skirting boards are fitted & sealed at the top & bottom
If there is no skirting board (i.e. behind kitchen units, baths) expanding foam should be used to seal where plasterboard meets the floor
All loft hatches/storage doors into roof voids are fitted with appropriate draft excluders
All housing services (pipes, electric cables, stacks, etc) are boxed in and sealed
There is at least one standard size door in the property that is no more than 2.25m tall by 1.1m wide
This is required so our technicians can carry out a test
Any integral garage doors are fitted with draft excluders
Designed ventilation systems are excluded from this test, so our technicians will tape up all extractor fans, chimneys, MVHR units, etc to give a true test score.
We offer our services all over the UK, so if you'd like to receive a quote or require further information please contact us.