Management Asbestos Survey
A management asbestos survey is the standard surveying procedure for any building built or refurbished prior to 2000. You can request a management asbestos survey for any building of any size or purpose if a regular user suspects it may contain Asbestos Containing Material (ACM). If disturbed, asbestos is a serious health hazard. Therefore, it is very important that you carry out a survey if you think you need one.
The official advice from the UK Government's Health and Safety Executive (HSE) is to carry out an asbestos survey if your building was built before 2000. If you think that your building is at risk, first you should commission an asbestos sampling survey. Then, if the samples are positive, you should carry out a full management asbestos survey as soon as possible.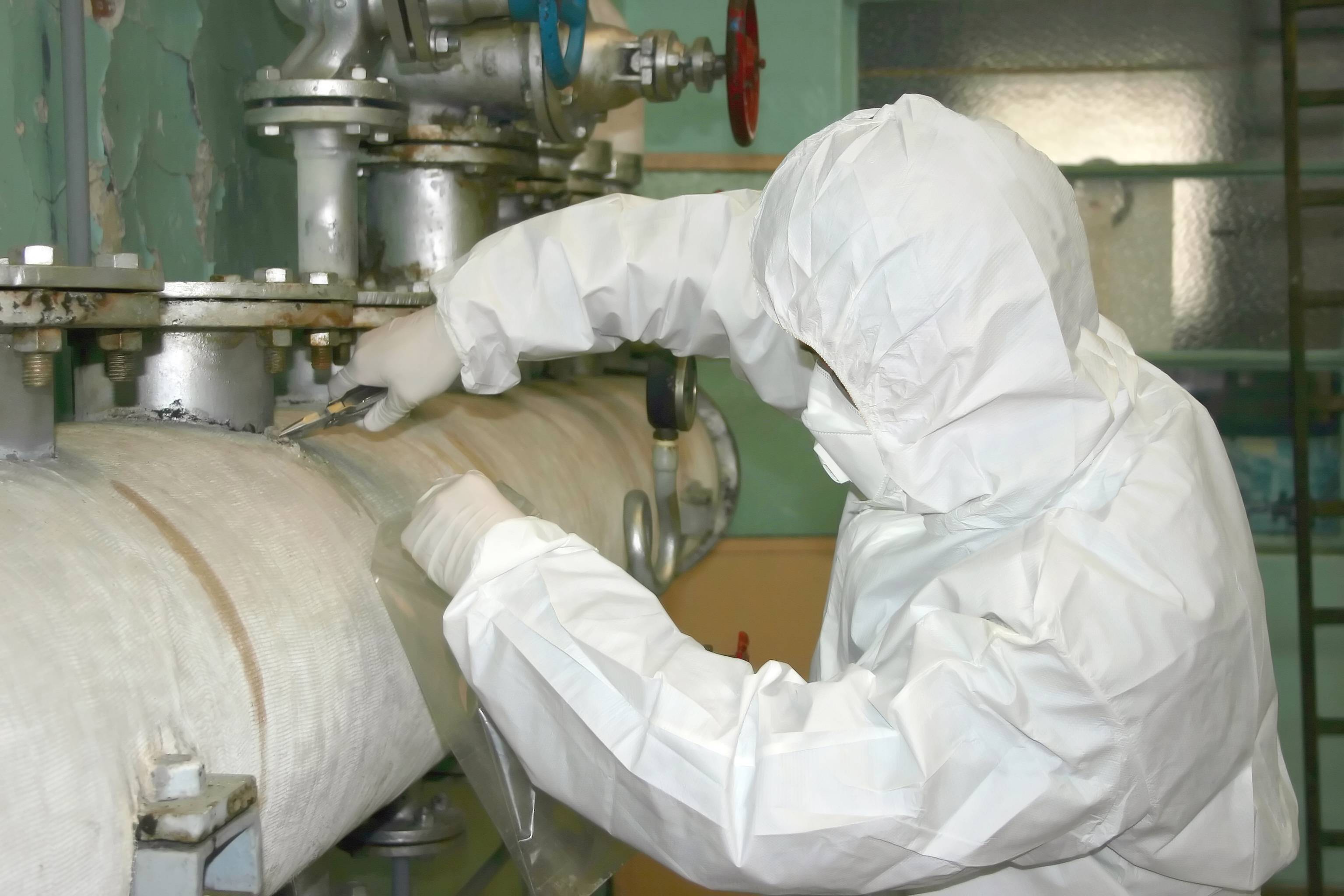 Get your Management Asbestos Survey with UKBC
UKBC's engineers are fully qualified and expert in the field. If your home or workplace needs a management asbestos survey, we will:
[su_list icon="icon: check-circle" icon_color="#03569a"]
Conduct a thorough, unobtrusive and efficient survey.

Establish the presence of ACM which could be damaged or disturbed during standard occupancy, including any possible maintenance works.

Assess the condition of any ACM.

Finally, we'll compile a complete risk assessment report and provide expert advice about how to manage the asbestos if it is present.
[/su_list]
UKBC are experts in the identification and management of any Asbestos Containing Materials. If you are concerned there may be asbestos present in the building you live or work in, get in touch with us as soon as you can.
Find Out More
UKBC will guide you through the entire surveying process, from sampling to reporting. Furthermore, if we find asbestos in your building, we can give you the advice you need to manage the situation.
For more information about our services, explore the sections below or contact us for a FREE Quick Quote via:
Telephone: 01455 634 855
Contact Form: HERE