The Home Quality Mark, or the HQM, is an environmental and occupant well-being assessment method for new homes. Developed by the the Building Research Establishment (BRE), the Home Quality Mark is a voluntary replacement for The Code for Sustainable Homes. Not only does the marking system show the home's environmental impact, it also measures the effect the home will have on the occupants' health and well-being.
The Home Quality Mark replaces The Code for Sustainable Homes six level system with a simple five star rating. Subsequently, this new system rates a home across three criteria: cost, well-being and footprint. The marking system measures everything from the cost of running the home, to the occupants' well-being, to the property's digital connectivity.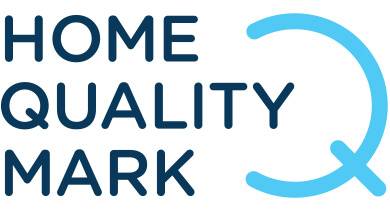 As homes become more airtight to improve energy efficiency, occupant well-being but be ensured. In some cases, if air cannot circulate properly, the indoor air quality will be poor. This is increasingly important as respiratory conditions become more common and the population gets older. Furthermore, the HQM also evaluates the digital connectivity of a property, as the reliability of new technology becomes more important.
Get your HQM with UKBC
UKBC can guide you through the entire process of getting the Home Quality Mark. Our service includes:
[su_list icon="icon: check" icon_color="#03569a"]
Fully trained and accredited assessors.

Thoroughly assessing the design of new builds in terms of each of the HQM's three criteria.

Assigning your building a rating and issuing an interim mark.Once the home is complete, UKBC will conduct a site visit to check if you have met all the design specifications.

Finally, once we've carried out the final inspection, UKBC will issue a final HQM rating from one to five stars.
[/su_list]
The Mark is useful for high-end developers who are seeking to prove the quality of their homes. The HQM is also useful or for people submitting planning applications to local authorities with strict guidelines.
Find Out More
If you're embarking on a project with sustainability at its core, you should begin with the HQM process at design stage. To find out more, click the image link below. Alternatively; please contact us via:
Telephone: 01455 634 855
Contact Form: HERE