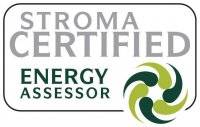 Daylight Calculations or Sunlight Assessments are carried out to measure and maximise the amount of natural light in a property. Natural light enhances a building's energy performance, as well as improving the health and well-being of its occupants. Although not required by any specific regulations, daylight calculations are becoming an increasingly important part of planning applications.
Furthermore, they are important for anyone who wishes to earn Green Credits as part of The Code for Sustainable Homes or BREEAM assessments. Anyone who's looking to build a home with an exceptional standard of sustainability should considering undertaking Daylight Analysis.
Daylight Analysis with UKBC
Making sure your home is filled with natural light can substantially improve your standard of living. UKBC can help you design a home that gets plenty of daylight. Our service includes:
Our service includes:
[su_list icon="icon: check" icon_color="fafaf5″]
An analysis of the building materials.

Measuring the area and emissivity of openings.

Calculating thermal conductivity.

Assessing annual probable sunlight hours.

At UKBC we also offer a comprehensive consultation service. Whereas other companies will test and leave, UKBC offers help and advice from start to finish. [/su_list]
Daylight Calculations should take place at the design stage. This will reduce the risk of having to make costly changes later in the project. In order to carry out the analysis, you or your architect should supply us with a detailed set of plans. This information should be complete as possible, including elevations, floor plans and building materials.
In addition, UKBC can offer discounted packages for combinations of assessments relating to The Code for Sustainable Homes or SAP Calculations.
Find Out More
UKBC offer a complete range of building certification services, including tests and surveys for sustainability. If you are embarking on a project with sustainability at its core, or to book a test, contact us via:
Telephone: 01455 634 855
Contact Form: HERE