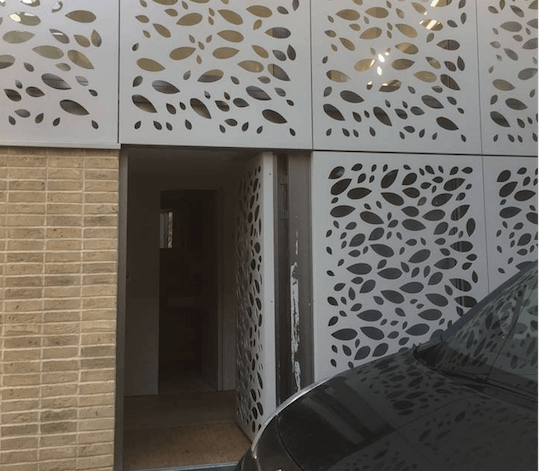 Project: Air Tightness Testing London – Knowle Wood Road
Carried out: 14/12/2016
Technicians: Mikey Crampton
The Brief
We were instructed by Horden Cherry Lee Architects to complete a Residential Air Tightness Test and a Ventilation Test on this property in London. It had a target of 5 and we were quite confident that it would pass and comply with building regulations.
The Process
After reviewing drawings, on site testing was ready to be completed. All suitable equipment was set up and checked over to ensure the best possible result. However, a small issue occurred when we found that a door had large external decoration that prevented equipment from fitting properly. This issue was overcome by using high quality sealing tape from Technosol.
The Outcome
A pass certificate will be produced and issued.
For more information on How to Pass An Air Tightness Test click HERE.