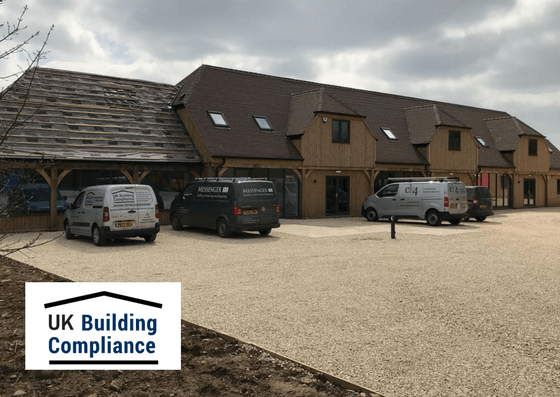 Project: Air Pressure Testing Peterborough
Air Pressure Testing Peterborough
Completed: 14/04/2018
Technician: Cameron Milne
The Brief
We were instructed to complete a Commercial Air Pressure test on this new-build property in Peterborough.
The company for which we completed the test for was 'Messenger Construction' who built these offices for themselves!
The required target for this air pressure test was 5. We were also supposed to test their brand new gym too which is situated next to the office block, however after inspection from one of our assessors, they were advised that this particular building wasn't ready for testing yet and therefore we just tested the main building and will return at a later date to complete the tests on the gym.
The Process
After reviewing drawings, on site testing was ready to be completed. All suitable equipment was set up and checked over to ensure the best possible result.
The Outcome
This building passed the air testing and as a result, certificates will be issued shortly.
For more information on what is required to pass an Air tightness test click HERE