UK Building Compliance are accredited by UKAS to undertake Sound Insulation Testing.
Sound Insulation Testing is often referred to as Acoustic Insulation or Acoustic Testing and ascertains how well insulated certain building elements are in a property. The amount of noise should be an acceptable level to neighbours in adjoining properties. This ensures a good quality of life for those living in both properties and the building will also comply with Part E of the Building Regulations.
We will almost certainly have to carry out a Sound Insulation Testing on:
New developments that contain more than one dwelling/flat
Buildings that are being converted into flats
A property built for use as a residential home, a hotel or nursing home
Buildings not built using Robust Details
There are various other reasons that local authorities may instruct you to carry out a Sound Insulation Test, but they will advise you accordingly. If you're unsure as to whether you need a one, please contact us and we will advise accordingly.
What you'll need to provide to complete a Sound Insulation Test?
We'll need you to send in a complete set of architectural drawings (floor plans, elevations, sections and site plan). These can be sent via email or post.
Below are is a selection of Q&A relating to the Sound Insulation Testing topic. Please read though as we want you to have a good understanding before you hire us to complete the job.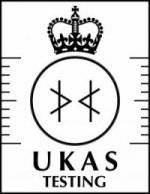 How Does sound insulation testing work
When we carry out a Sound Insulation Test, we use two methods. Both are effective at determining the level of sound insulation in a property. The methods are:
Impact Sound Transmission Test – This involves using a machine with five metal hammers which bang on to the party floors and mimic the sound of footsteps. A sound level meter is then used to measure how much noise was created in the neighbouring property.
Airborne Sound Insulation Test

– This method uses a loudspeaker and amplifier to create various different frequencies. The amount of decibels is recorded in the room that contains the speaker and the adjoining room. This measures the exact amount of noise transmitted to the next room through party walls.
What Conditions Do Sound Insulation Have to Meet?
All buildings are specific and the requirements can vary, however, the basic premise is that a dwelling has to provide sufficient sound insulation to ensure that a reasonable standard of living can be met. In a public or commercial building, sound insulation is required to ensure that certain areas remain quiet, such as school classrooms and hospital wards.
If the buildings is used for social purposes, such as a pub or nightclub, it must have sufficient sound insulation to ensure that the noise produced inside does not overly disturb residents in the area. Occasionally sound insulation testing is required when a resident has complained about noise from a premises, but sufficient access will be needed.
What are Robust Details?
Robust Details are details that are pre-approved for use in walls and floors, which have already been shown to show that they are effective at sound insulation. If these details are used, it can be an alternative to having Sound Insulation Testing on the property.
There are a number of different conditions that have to be met in order to comply with Robust Details, and we can help you with these. It should also be noted that Robust Details can't be used for conversions, so they are only applicable to new build properties.
While we carry out a Sound Insulation Test, we will also test the reverberation time, which is the amount of time it takes for a noise to disappear in the adjoining room. This is done using a simple sound level meter.
Dependent on the area you live in, we will have to perform different amounts of tests. In England and Wales, for example, houses require two airborne sound insulation tests, whereas in Northern Ireland there are different guidelines for the same type of property. We can advise you further on this subject when you call and speak to one of our advisors. Regardless of where you live though, we will always ensure that all tests are thorough and completely meet the requirements laid out in the regulations.
Will Sound Insulation Testing be Disruptive to the Site?
Due to the nature of this type of test, it is necessary that all surrounding areas are virtually silent for it to work properly. This means that some disruption to work will happen, although we will try to limit this to as little as possible. The test will only take from 1-3 hours though, so work will not be disrupted for long. We will also need doors and windows to already be fitted when this test is carried out, otherwise the test will not be at all accurate.
When Will I Receive the Results?
We will be able to give you a preliminary test result almost as soon as the test is finished, and definitely before we leave your site. This will allow you to have the necessary documentation to prove compliance and move your project along as quickly as possible. We will also send the certificates and full report by email within 7 working days. We can also send printed copies if needed.
What Happens if the Property Doesn't Pass?
There are times when a property won't pass a Sound Insulation Test, however there is no need to panic if this happens. Unlike some other companies, we will provide assistance to remedy the problems, letting you know all the ways that the issues can be solved in the most cost effective way.
Should one of the properties on a development fail, it might also be the case that Building Control ask for additional buildings to be tested in the development, in order to ensure that the other buildings have been insulated to a sufficient standard. We are able to provide an initial assessment before the actual testing though, to give you an indication of what needs to be done to ensure that the test is a success.
In order to pass the test, we would also advise that you hire us from the outset of the project, not when the project is coming to an end. By doing this we can provide specific recommendations throughout the project, so as to ensure that remedial action is not needed at the end – remedial action that can cost significant amounts of money.
If you are worried about achieving compliance we also offer a consultation service. This offers advice on materials and other factors at design stage, therefore giving you the best chance of getting a pass first time.
Is Credit Gained for Sound Insulation Testing?
Sound Insulation Testing can gain credits for a couple of different schemes, with the first of these being the Code for Sustainable Homes. BREEAM credits can also be earned through having Sound Insulation Testing on a property, in the categories Hea 05 and Pol 05. By hiring us early in the project we can advise on what needs doing to ensure that the different criteria are met for these schemes, both in terms of sound insulation and the other areas the schemes focus on.
Why Use Us?
At UK Building Compliance we have been conducting Sound Insulation Testing for a number of years, building up a solid reputation for completing the job in a professional and hassle-free manner. There are certain things that we can promise you when you hire us, such as:
We will complete the task at hand thoroughly and honestly, never failing to omit even the smallest of detail.
Our staff are fully trained in the process of Sound Insulation Testing and have an excellent knowledge of Part E of the Building Regulations.
Our prices are competitive and offer great value for money, especially considering the high quality of service you will receive from us.
Our 5 Values provide the framework of how we do business. We will always…..
Provide expert and customer focused service.
Be a highly effective, lean and fast-acting organisation .
Deliver on committments, being resiliant and trustworthy.
Communicate regularly with clients and be responsive to enquiries and requests.
Deliver exceptional value to our customers.
The service provided by UKBC was fantastic . I would recommend the company to anybody looking for a CODE package. I will use them again.
D Monji
It has been a pleasure for UKBC to certify our new build. The services has been A1. The team has been very supportive and professional. Being a self builder it was very important to have a company with whom I can communicate and seek advice and support.
Preet & Sonia Attwal
I have worked with UK Building Compliance Limited for over 7 years. I find the whole team extremely professional and efficient. They have a great work ethic with clients & suppliers. I will continue to work with UKBC and would recommend them to anyone.
Michael Bowen