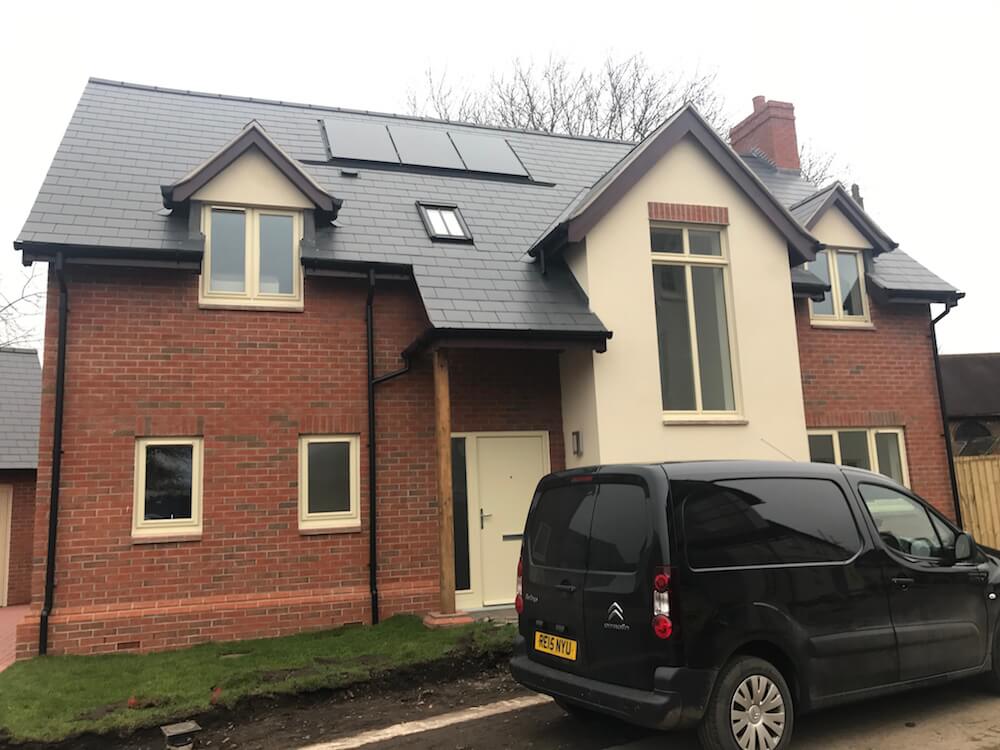 Project: Air Tightness Testing Coventry – Plots 1+3 Church Farm
Technicians: Mikey Crampton & Cameron Milne
The Brief
We were asked by Trio Square Ltd to complete Air Tightness Tests on these plots. Both plots had a target of 5 and are confident they will pass.
The Process
We conducted the tests and mastic sealing on the two new developments in Rytons on Dunmore. We made sure all the prep was complete and equipment was in place.
Issues
We found a few areas that needed sealing. This was overcome by using Mastix guns and Expanding foam to fill gaps.
The Outcome
As Built SAP's and pass certificate will be produced and issued.
For more information on How to Pass an Air Tightness Test click HERE